PRODUCTION IS FASTER, EASIER AND MORE AFFORDABLE WITH GLUE DOTS
Glue Dots dispensers and applicators are designed to make applying Glue Dots Adhesive Patterns faster and easier, while increasing productivity and reducing costs. There is a Glue Dots applicator for every project, every facility, every need.


Manual Equipment
Glue Dots manual adhesive applicators deliver superior performance and can be easily integrated into any production process. Our hand-held applicators are incredibly portable and are comfortable to use for prolonged periods. Choose from our pocket-sized Quikdot Pro adhesive applicator or our Dot Shot Pro hand-held applicator.
Semi-Automated Equipment
Glue Dots semi-automated dispensers are designed to enhance the operators' hands-free productivity. The EconoDot semi-automated dispenser combines simplicity with affordability in a bench-top dispenser. Created for both short and long-term projects, the EconoDot makes applying Glue Dots adhesives fast, simple, and economical.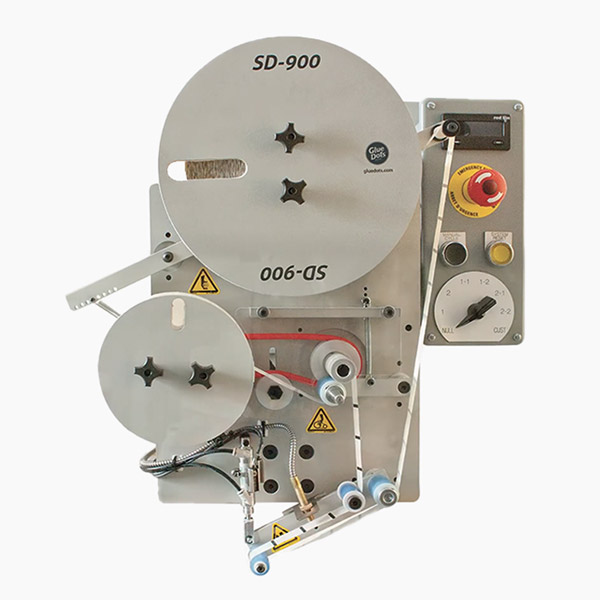 Fully-Automated Equipment
Glue Dots fully automated dispensers are a highly robust adhesive application option. Whether hands-free application of Glue Dot adhesives is a necessity or simply a luxury, there is no faster and more accurate way than our high-speed inline equipment. The SD-900 is designed to seamlessly integrate into existing production lines and eliminate excessive adhesive waste.