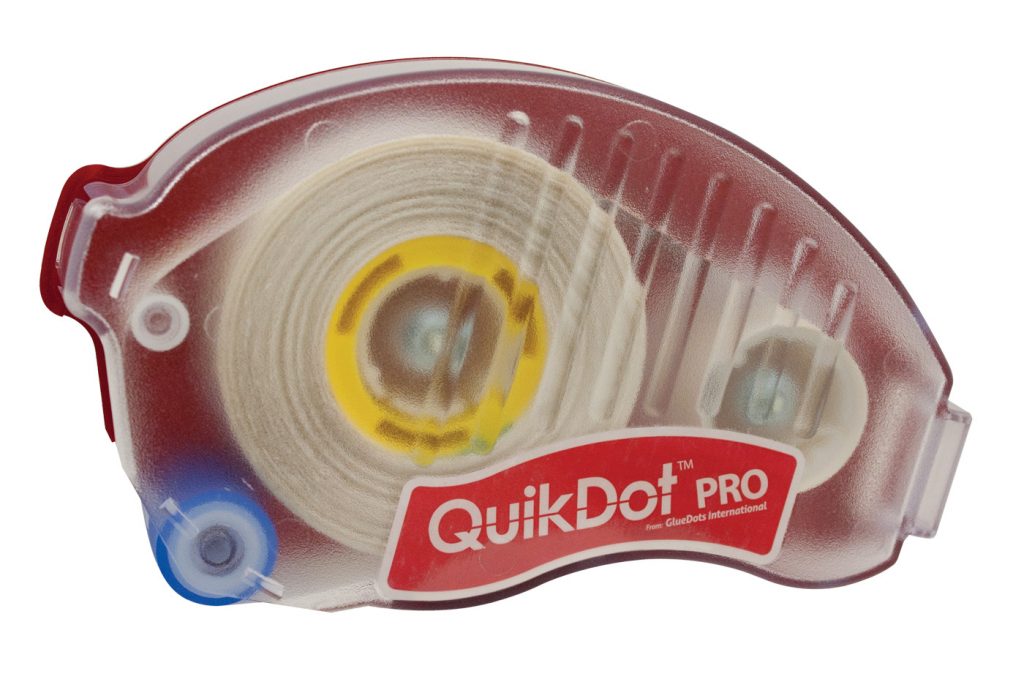 The QuikDot Pro puts productivity right in the palm of your hand.
QuikDot Pro is a pocket sized, pressure sensitive adhesive applicator that can be re-used time and time again. Designed for ease of use, the QuikDot Pro fits perfectly into the palm of the hand and is a convenient alternative to bulky tapes or hot melt glue guns. The durable and compact adhesive applicator is engineered to instantly apply the right amount of adhesive which reduces material waste. Its durable polycarbonate body is high-impact resistant and can stand up to rugged, everyday use. Thanks to its compact design, the QuikDot Pro is an excellent solution for tight work spaces or in projects where machinery is unavailable.
The QuikDot Pro is designed for use alongside Glue Dots QDP-7100 and QDP-8100 adhesives.
QuikDot Pro Features:
Refillable and easy-to-use
Comfortable for everyday use
Minimal operator training required
Portable design means it can be used anytime & anywhere
Durable polycarbonate body can withstand even the toughest work environments

View QuickDot Pro Sell Sheet